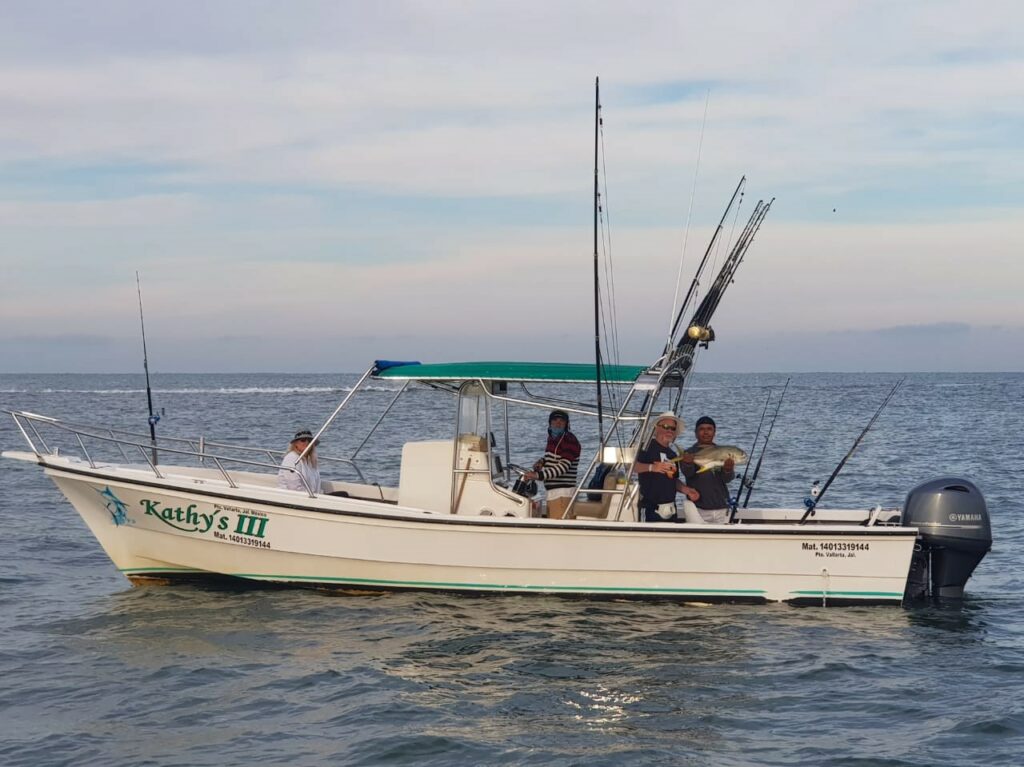 Cheap fishing in Puerto Vallarta. We have several fishing options for budget minded people wanting to fish in Puerto Vallarta Mexico. The best option out there is going to be a 28 foot super panga with Bimini and twin Motors. It's a great fishing vessel with live wells, shade, two fighting chairs, electronics, all avet two speed fishing gear and fishing outriggers along with snorkeling gear.
These budget boats have a fast speed for cruising out to the fishing grounds which we normally use here inside the bay. They can be used for offshore fishing trips as well. The best boats are 28 foot long that also have a bathroom.  These are fantastic great for bottom fishing here inside the bay with some of the great spots we have marked on the GPS.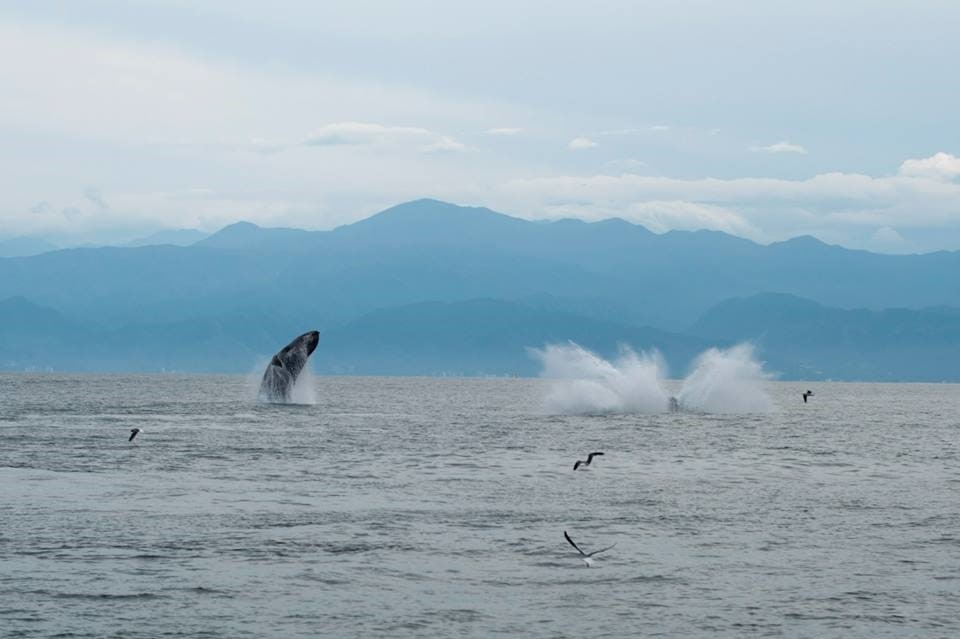 In the winter time we use the 28-footer for folks up to 4 people for cruises, whale watching, snorkeling trips, and beach stopovers. The prefect break from boating is a lunch on a special beach which can only be reached by boat.
The most popular out of the way fishing spots are Colomotos, Quimxto, Las Amimas, Punta Mita and Yelapa. These places are great for snorkeling hanging out on the beach or stopping for lunch.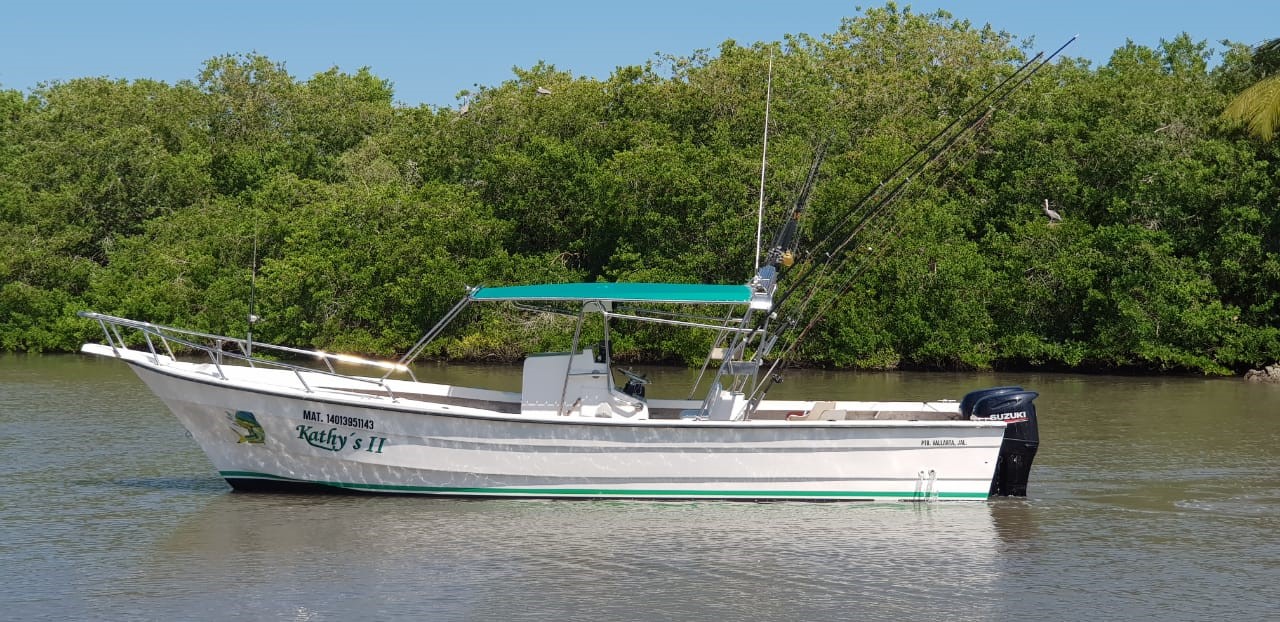 If you're looking or cheap fishing in Puerto Vallarta we've got you covered with our 28-foot Super Panga. This boat has all the amenities some of the larger vessels and can get you out there for a fun day whale watching, fishing snorkeling or just relaxing for the day.
Please send us an email or call us on our toll-free number ( 800 430 6048 ) . For additional information about one of your cruises and will be more than happy to get you out for fun day.
Captain Pete and Crews
Know more about Nuevo Vallarta Saluylita and Punta Mita sport fishing here.