After deciding on one of the many beautiful beach resorts here in Mexico for your vacation, you might be looking at doing some activities. One of the most lucrative activities is deep-sea fishing right here in beautiful Puerto Vallarta. Here's the question that I get a thousand times a year: How to choose a Deep-Sea Fishing Trip and find the best deal on a boat in Puerto Vallarta. Well, read on and find out to find the perfect boat, at the best time to fish and one of the best Captains.
Who/How many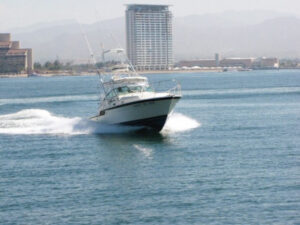 The first thing that we have to look at is the group size. If you'll let us know how many people there will be such as a whole family or just a couple looking to have a fun day. We also cater to the hardcore fishing guys looking for the big tuna of huge marlin. Either way, we can get you out there for a fun-filled action-packed day. Our company is owner-operated and our prices can't be beaten.
When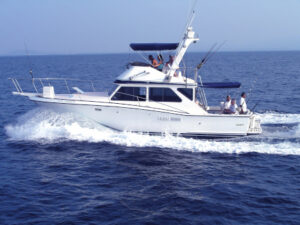 After deciding the size of the boat that you'll be taking, the next question that I get quite often is what kind of species will be caught during the time you will be visiting us in beautiful Puerto Vallarta. This is a great question about the fishing conditions here in Mexico. A lot will depend on what month you'll be coming down as we have great fishing year-round. We have incredible fishing inshore here and fantastic offshore fishing.
For how long
Along with selecting the species that you'd like to catch like Marlin, sailfish, tuna, and mahi-mahi you'll have to decide on how many hours your trip on the water will be. If you're looking for a fishing vacation inshore fishing trip which is normally 4 to 6 hours the species could be the good eating Spanish mackerel, Snapper, California Bonita, and mahi-mahi. In most months fishing here the marlin , big tuna and sailfish from outside today which would mean we would need to do at least an 8-hour fishing trip. At least 8 Hour fishing trips this would be considered offshore fishing here in Puerto Vallarta.
People always want to know what type of fishing they can do when coming down here on their vacation. Once again we have great fishing all year round offering all different species. Some are better in the winter months and then some or better in the summer months. When I get this question I always ask for people to give me a toll-free call so not only can we set them up with a fishing trip but let us customize a specail fishing trip for them. This means getting them on the right size boat and with the right Captain for their particular needs.
How much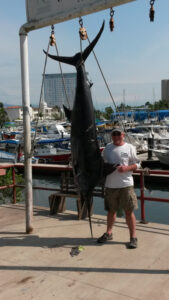 One of the most important questions that we received is about the cost of the fishing charter. The cost is always going to depend upon the size of the boat, the number of people, and what kind of fishing you will be doing on the day that you fish with us. I personally want to help you customize a special fishing trip with us here in beautiful Puerto Vallarta. When I customize your special trip with us this will guarantee that you'll be on the right size boat with the right gear at the right time along with choosing the right fishing grounds for your particular needs.
Call us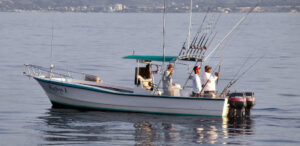 This is a great general guide for fishing here in Puerto Vallarta Mexico and anywhere around the world. I highly suggest calling and speaking with the owner or the captain before any fishing trip. Here at Puerto Vallarta fishing we have a toll free number 800 430 6048 and are more than happy to answer any question that someone had about fishing here before coming down. Look forward to hearing from you very soon.
For info on Nuevo Vallarta fishing check puertovallartas.com
Contact us for any doubt you may have about.
You can book your fishing trip here.
Stay safe
Captain Pete and Crews