Top 10 fishing baits for Puerto Vallarta along with some interesting facts about the fish we catch here.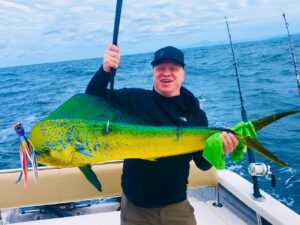 1 black bart lures. These lures can catch just about anything that swims in the ocean. The fishing lures from these folks are costly but worth every dollar. Marlin, sailfish, tuna, wahoo and mahi-mahi are just a few of the pelagic fish these lures catch on a daily basis here in Puerto Vallarta.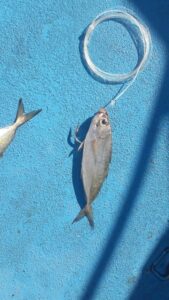 2 We use a variety of natural baits for trolling,casting and down riggers. The best time to use these baits are any time you are on the water. I'm a big fan of lures but natural baits can't be beat. If you are want.to catch huge marlin to good eating fish the natural baits works almost all the time.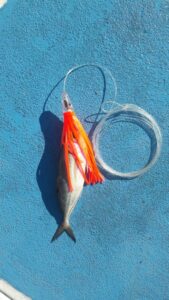 3 The natural bait with a lure attached . When the fishing is slow or hard conditions these types of bait with light up the water and bring finicky fish right to the boat. When using the types of offshore and inshore baits the big advantage is it's natural and a lure combined. These incredible fishing baits last longer and can be rigger in a 1000 different combinations.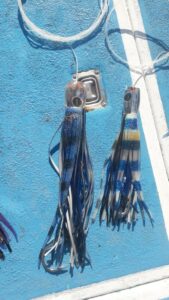 4 High speed lure for fishing different fishing grounds. When fishing a large are where the water clarity and temperature are the same it best to use some fast.lures. The big advantage is the deep sea fishing boats can cover more area in a short period of time. When you get several strikes switch from fast speed lures and fish with combination of natural baits along with you favorite lures. Works every time.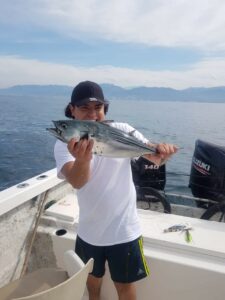 5 Live baits for all different kinds of fish in all kind of fishing conditions. When the wind or waves pick up it really has no affect on the fish but has a big affect on the way they feed. If you can find the right water temperature. Good water clarity and where there is abundance of bait fish they will be feeding at this fishing spot. This is when you want to use live bait . We fish with live 10 lbs. Bonitas to spreading out several goggle eyes . The is nothing better than live baiting and works any wherein the world. We catch huge mahi-mahi.tuna and marlin on a regular basis using live bait rigs.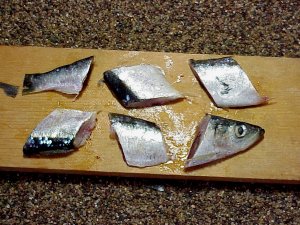 6 Cut bait when fishing around reefs or shallow fishing grounds. The reef fish live in these areas and feed there every day. If you fish with fresh cut bait such as squid. Mullet. Chorros around reefs the fish will tear up the cut bait. This is one of the best methods for bottom fishing. Works anywhere in offshore fishing to shore fishing here in Puerto Vallarta Mexico.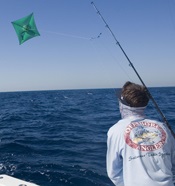 8 Kite fishing with live bait. When the fishing gets really tough it time to rigs some kite baits. The baits range from.live squid,live mullet to big choras. The kite flys a 100 meters from the boat just dangling the bait in the water. There is no line in the water to spook the fish. On days when the tuna are being finicky or line scared the kite baits work best for this type of fishing. This works well in Mexico and other great places for deep sea fishing trips.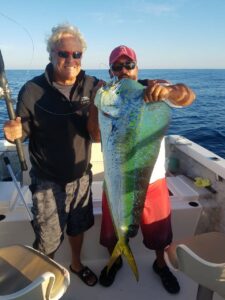 9 Jig baits range from bottom fishing to casting jigs. when bottom fishing and having good success these jigs work fantastic for snapper,tiger fish red snapper,amberjack and many other bottom feeding fish. The other time we pull the jig baits out is when the fish are schooling on the surface. The fisherman love casting into a school of feeding fish. It's like a box of chocolates you never know what you are going to get.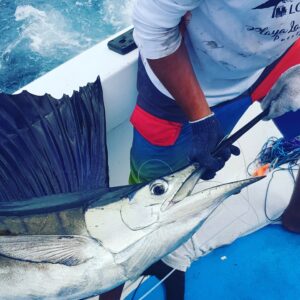 10 Rapalas are the deep diving baits that can work well below the surface. The small, medium to large baits catch red snapper,wahoo,tuna and even sailfish on certain days. Most fishermen love to fish top water baits most days and this works well fishing here in Puerto vallarta. When the top water action is slow go to the deep water diving baits every time. You will see the rods starting to bend immediately. Remember if the fish are not feed on the surface the are feeding down below the water line.
Good luck while fishing all these different kinds of baits here in Puerto Vallarta Mexico. Please send comments or questions to capt. Peter Vines vallartafishing@hotmail.com or call me for the latest fishing conditions and which baits are working the best for each season.
Book a fishing trip with us and check how we do it!
Tight lines
Capt. Pete and crews
see more about fishing at https://www.puertovallartas.com