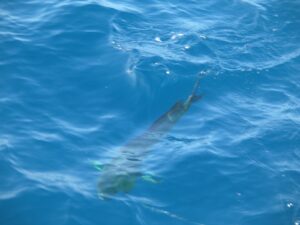 April 2020 fishing report. A lot has changed and the last fishing report. March and started off with a great month catching all kinds of pelagic fish. We were on track to have one of the best months in Puerto Vallarta Sportfishing and then the coronavirus decided to upset the world. The sad reality is this virus has put a hold on just about everything we enjoy doing in this world including fishing.
About Coronavirus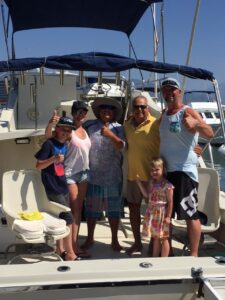 We're praying for everyone around the world that's been affected by the Coronavirus. I know there are very few places in the world that have not been affected or that will be affected soon. Puerto Vallarta happens to be in the latter category. As of this fishing report there are still only two cases in our bay area. There's a population of around 240,000 people that live here in the bay area. We are not foolish enough or naive to believe there won't be more cases but in the meantime we are following guidelines set out by the Mexican Government.
The future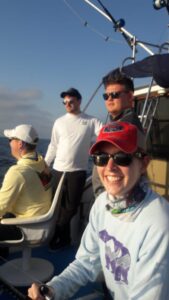 With the guidelines set out we are using this time here in Puerto Vallarta fishing to see what will be taking place over the next month. We are taking in a lot of calls and emails from people all over the world wondering when we'll be able to get back out on the water. We will be leaving updates on the website, Facebook and other social media networks to keep everybody informed about the conditions for the Puerto Vallarta Bay fishing and the Puerto Vallarta offshore fishing.
Time for maintenance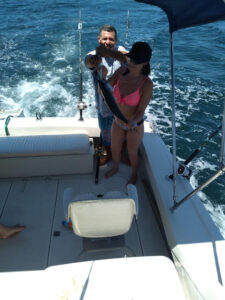 When the fishing continues here and Puerto Vallarta all of our charter boats will be up and running 100%. We are using this time to go through all of my our reels, rods, putting on new line and checking some of our favorite lures. During the month of April which is one of the best months for live bait on the fishing Waters of Puerto Vallarta.
Big game fishing
The fishing conditions always improve as April rolls around as the water temperatures moves up a few more degrees. With these kind of temperatures around 76 to 78 degrees we will start seeing the big black and blue marlin showing up. There'll also be some Mahi Mahi, sailfish and our other favorite game fish the hard fighting roosterfish. The fishing conditions always improve in April with warmer waters and schools of bait scattered through the bay. The fish will be here in abundance from now until the rainy season starts.
For info on Nuevo Vallarta fishing check puertovallartas.com
Contact us for any doubt you may have about.
You can book your fishing trip here.
Be sure to follow us on Facebook, Instagram or Twitter where we'll be putting up daily reports. Hoping everyone is safe and their families and we'll be able to get back on the water soon.
Captain Pete and Crews