Puerto Vallarta fishing Top 10 facts you should know before booking
1) Safety has to be the one thing most people forget when booking their deep sea fishing trip here in Puerto Vallarta. You should always check the safety record of any company to make sure you are going on a safe vessel. Before booking. One of the largest companies online Fishingbooker.com does not require insurance or permits to be on their website. Can you imagine ? Listing all those boats without any Insurance. Be care when booking. Make sure your with a company that has insurance and good safety record. We have never had an accident in over 35 years here in Puerto Vallarta fishing. Please call us toll free for any questions. 800 430 6048 and a list of boats with permits and insurance.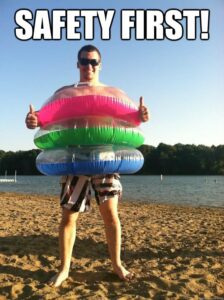 2 ) Where is the best place to fish while here in Puerto Vallarta. This is going to be decided when you book your trip with us. If you are fishing with us and want a certain type of fish I'll tell you how many hrs. you need to go out for fishing . I'll also explain where you should fish for the time of year you are coming down to Puerto Vallarta. We have several of the top places to fish here in the world. We have great bay fishing 4 to 6 hrs. The offshore fishing trip for marlin and sailfish ate usually done at El Banco, Corbetena and el MorroAnd range from 8 to 14 hrs. We also offer overnight trips for hardcore fishing.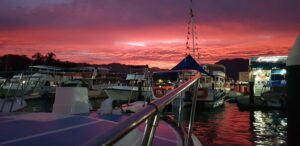 3 ) What are the best seasons to fish in Puerto Vallarta. In the winter months be have excellent sailfish,marlin,Mahi- mahi and tuna fishing. These fish are here the other months as well but this is peak season. One of the big advantages is the weather. In the winter months we have the best weather in the world.Along with some incredible fishing a combination that can't be beat. A fishing fact that a lot of people do not know is the much sought after sailfish is the fastest fish in the ocean. The sailfish in can reach speeds up to 70 mph. That's fast.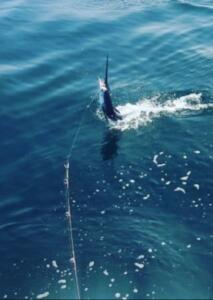 4 ) What do most of the pelagic fish eat and feed on in Puerto Vallarta. The marlin love big baits,mullet,other small pelagic fish, ballyhoo and squid. The sailfish like squid, mullet, goggle eye and almost any lure. The bright lures in The morning and dark lures later during the day. This all depends on water color and the amount of sun we have on any given day. There have been some new studies that show pelagic fish can see colors. Many years ago they were only thought to see shades of light. When you have the right bait, good weather and trolling the right speed. Look out you are going to land a big one with us.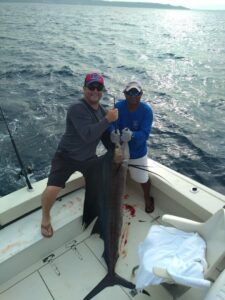 5 ) What are the best water temps for sailfish, marlin, mahi mahi and tuna ?? What are the best water temps for all the different pelagic fish. If you don't have the gear to detect water temp or know the water Temps you will be driving around blind. We all have electronics to check water temps and use the app terrafin which tells us the water temps for different places. We know the water tempertures for el morro, el banco, Puerto Vallarta and Punta Mita before we leave the dock.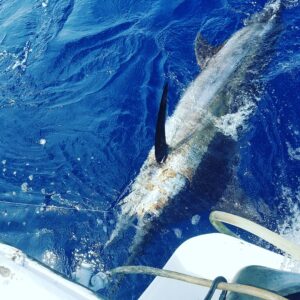 Marlin like water temps around 75 deg. all the way past 80 deg.
Sailfish are always around in water temp of 73 deg. and up
Tuna are found in water temp around 70 up to 80 deg.
Mahi mahi feed in water temp 77 deg.
6 ) What are the best times for certain fish like marlin and sailfish ? . All of our boats have the best info on what we have caught the day before and fishing times. We always look at the tide schedule and moon phase as well to determine the best time to be on the fishing grounds. We also have to take into consideration the amount time we will be on the water. Another fun fact people don't know is that a sailfish usually only lives only 7 years but can grow 4 to 5 ft. in one year. The sailfish is the most sought after trophy fish here in Puerto Vallarta Mexico.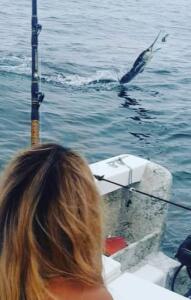 7 ) When is the best month to come and fish in Puerto Vallarta ? The best time here is when you can get off work or have time to come with friends or family. The summer months fishing in Puerto Vallarta means big fish offshore and plenty of great inshore fishing. The winter months are incredible with all kinds of fish like sailfish,marlin,tuna and mahi-mahi. The humpback whales are here in the winter months as well and every one enjoying seeing them play here in our beautiful bay.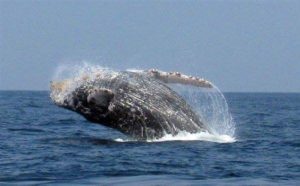 8 ) The top fact about fishing in Puerto Vallarta is that this is an expensive sport. With the top boats carrying 10 to 15 rods and reels along with other equipment like sonars, radars and gps we often spend 50,000 or more for each boat's equipment and that's not including the cost of the boat. This also is not including the insurance, permits,bait,fuel and Captain papers we have to have each year.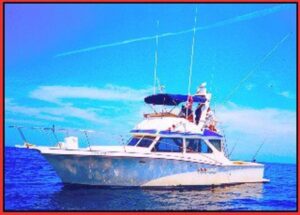 9 ) What size of boat shound you charter ?. Depending on the size of your group or family will most likely determine the size of the boat you will need. There are other factors like will you be going deep sea fishing offshore in Puerto Vallarta or staying in the bay. Remember the bigger the boat the more comfort you have while out fishing here. Please call us for any questions about renting the perfect boat for you and family while fishing here in Puerto Vallarta. 800 430 6048 or email vallartafishing@hotmail.com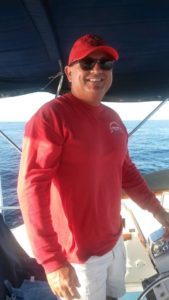 10) The best Captains are the ones that have been on the same boat working with the same crews for many years . The number one rule in communication when looking for a Captain , if you cant talk to your crew it will diminish the fun you can have on your fishing trip here in Puerto Vallarta. The first rule is safety when picking a boat and for us is taking care of our clients. We hope to see you out there on the water here in beautiful Puerto Vallarta.