Fishing/Sailing Unlimited
Puerto Vallarta, Mexico
If you have any doubt or question about your fishing charter, our boats, the tackle we use… we are here to help, we are experienced anglers, sportfishing is our passion, and we will put our knowledge at your service so you can have the best fishing experience.
Capt Pete – American owned and operated – Since 1986.
Arrive as strangers – leave as friends!
Email vallartafishing@hotmail.com or call me toll-free from the U.S. 1-800-430-6048
I'm an owner/operator. If I don't answer I'm on the boat offshore on a fishing trip, call back in evenings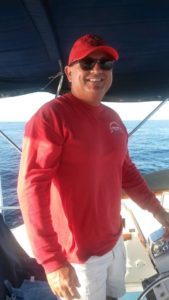 Fishful Thinking
Capt. Pete and crews