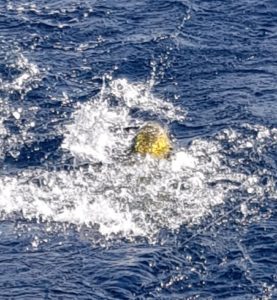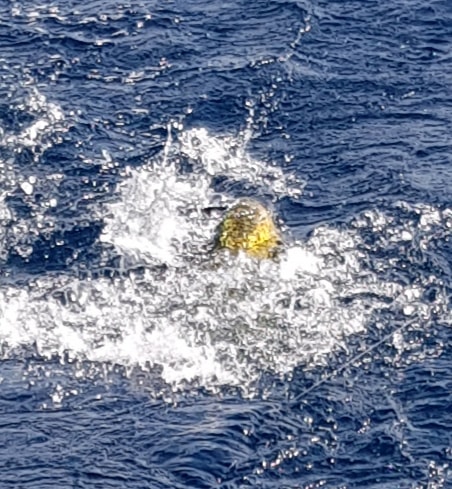 Fly fishing in Puerto Vallarta  this winter has been excellent.  The  ( water temp. 80 deg. )  and this is holding all kinds of fish for fly fishermen. Fly fishing is one of the most changeling sports on the water.  It is exciting and fun all in the same day. We are the only Puerto Vallarta fishing company that offers fishing fishing gear to get the job done.  We use loomis 12 wt. Rods and gold penn reels. If you want a large fish on a fly rod we can help you get the jof done one one of our boats.
Many species to catch on the fly
There are also dorados to catch on the fly fishing rod here in Puerto Vallarta fly fishing. We catch bonitas , toros, tunas, roosterfish , Spanish mackerel as well here in The bay of Puerto Vallarta fly fishing. Our specialty is hunting for sailfish or marlin on the fly rod. We have gold penn reels and Loomis 14 weight rods and conventional fishing gear as well. You can bring your own fly fishing equipment or use the Gold Penn gear along with Loomis rod that we have to offer. If you have special requests for marlin, sailfish, tuna, wahoo , dorado just let me know and we will do out best to hook you up with the fish of your choice.  Sailfish and marlin is one of our specialties.Give us a call on our toll free number for the latest fishing report. +1 800 430 6048
For the best fishing rates in Puerto Vallarta click here
Be sure and check tides and moon phase before coming down.  I've been using terrafin.com  for years and this also helps on our hook-up chances for big game fish here in Fly fishing Puerto Vallarta.  With the terrafinn.com  knowledge we can find out where the blue water is, temperature breaks are and the chlorophyll lines are here in Puerto Vallarta fishing.
Fishful Thinking,
Capt. Pete and crews
call toll free for the latest fishing report  800 4306048
Come on down and wet a line with us!
Tight Lines from Capt. Peter Vines and crews.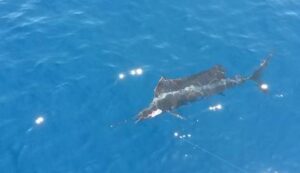 Send me a quick email at vallartafishing@hotmail.com or call me toll-free from the U.S. or Canada
1-800-430-6048
marlin and sailfish on a fly rod
To see more about fishing Nuevo Vallarta, Punta Mita fishing or Fishing in Sayulita check here http://www.puertovallartas.com