Offshore Fishing
Puerto Vallarta fishing here with Captain Pete reporting some really good action around Sayulita and the area up north. Some of our bigger boats have been doing the longer Charter offshore on the north side of the Bay. We've been seeing really good action or striped Marlin and some sailfish. We are seeing more and more of sardines and bait fish and showing up in the bay and the surrounding are for some fantastic action. Puerto Vallarta fishing report April 2019 action, as you can read, was very nice.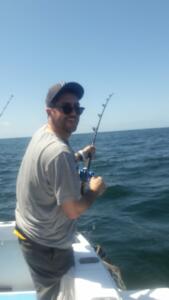 The south side of the bay with Captain Pina reporting some other really great action. There's been some striped Marlin, couple of Dorado and tons of the yellowtail. From Las Animas all the way out to the point El Faro great action great fishing from the bay out towards the light house. When the action is hot on the south side of the bay the action can't be beat.
Inshore Fishing
Inside the bay fishing in Puerto Vallarta with one of our best Captain Freddy reporting great yellowtail action, some Snapper action, California Bonita and some of the really good evening Spanish mackerel. On most days we are see huge schools report by Capt. Freddy on the super panga action.
Captain Cesar commenting on some good action out by the islands. From the islands we can fishing the El mora . Where there has some good action lots of Yellow Tail some great bottom fishing and some of the bigger Spanish mackerel. See a few stiped marlin mixed in with the yellowtail.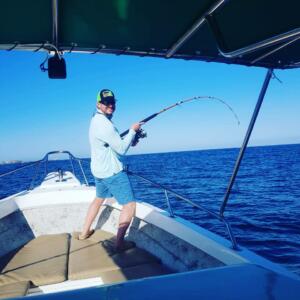 The big fish in the large schools and sardines that moved inside the bay and just offshore. This makes him some really good fishing for all kinds of the pelagic fish are in Puerto Vallarta and the surrounding areas. April is a great month to be here fishing and are all kinds of fish for the taking. So if you're looking for the big trophy fish, big Tuna or just a lot of action come down and join us right here in Puerto Vallarta fishing. If you need information on one of our boats for people from 2 to 200 give us a call at 1 804-306-0484 the latest fishing report.
Check other reports here.
For info on Nuevo Vallarta fishing check puertovallartas.com
Contact us for any doubt you may have about.
You can book your fishing trip here.
Captain Peter Vines and Crews.
PS before I don't think money can buy happiness I've never been on one of our fishing charters