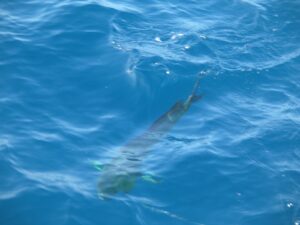 We want to give you a Puerto Vallarta fishing report/Coronavirus update for this March 2020.
With the entire Fishing World turned upside down by coronavirus situation, everything still remains calm here and beautiful in Puerto Vallarta, Mexico. We still have not had any reported cases of the virus on the Bay of flags also known as Bahia de Banderas. We are closely monitoring the situation here in Puerto Vallarta and surrounding areas for all of our friends, family and clients that are anxiously awaiting to come down and fish with us.
Offshore Fishing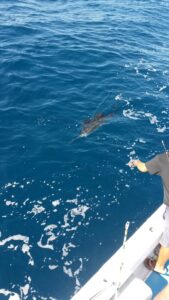 March is one of the very best months to be here for fishing in Puerto Vallarta. The offshore fishing grounds are loaded with pelagic game fish such a striped Marlin, blue marlin and black marlin. We also have Dorado and tuna for the taking on some of the longer deep sea fishing trips here. When the world returns back to normal and we have found a cure for the Coronavirus to protect our friends and family, we will be here waiting for clients wanting to get back on the water.
Inshore Fishing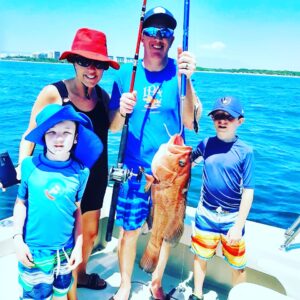 March is a great time for fishing inshore here because normally we have a lot of families, spring breakers and folks that just like to get away for the beginning of Spring. There's an abundance of Yellowtail, Spanish mackerel, snapper, roosterfish, bonitas and skipjack tuna here in our Bay. The springtime action here in Puerto Vallarta is hard to beat and we'll be ready to serve our clients when things return back to some sort of normally. We will be praying for everyone around the world.
For a coronavirus update here in the Bay of Puerto Vallarta I have included my email and my toll-free number for anybody that has any questions about the update of friends or family, and just wanting to plan a fishing trip in the upcoming months.
For info on Nuevo Vallarta fishing check puertovallartas.com
Contact us for any doubt you may have about.
You can book your fishing trip here.
Please give us a call. In the meantime, everybody stay safe.