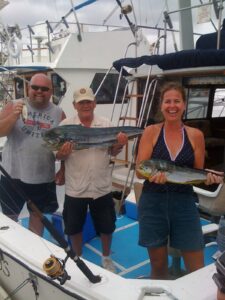 The Puerto Vallarta fishing report here for May. There's not much to report and the way of fishing other than we see a lot more bait accumulating near in the bay and water temperature steadily rising. When you have accumulation of large baitballs and great feeding temperatures for the pelagic fish are in Puerto Vallarta, it only means one thing: great fishing.
Fishing report
The only thing that's holding us back in getting out there and catching a lot of these Marlin, sailfish, tuna, and mahi-mahi is the local guidelines that have been set forth by The Mexican government. Since the Coronavirus has begun spreading here I voluntarily shut our deep sea fishing business down. Puerto Vallarta fishing charters were one of the first companies to opt at not taking their clients out and returning their deposits to them.
Coronavirus
Here around the marina and Puerto Vallarta, they have taken very strict guidelines to prevent the spread and so far so good. They're still only a few cases and Puerto Vallarta and the entire state of Jalisco. That's great news as Guadalajara with the second-largest city in Mexico. The famous state of Jalisco is where Puerto Vallarta is located. We will be watching very carefully as there has been a steady increase and other parts of the country of the Coronavirus. We will be praying for the folks up North, for our client's family and friends and of course also people here in Mexico. Hoping everybody stays safe and we're all looking forward to getting back to some normalcy.
May Fishing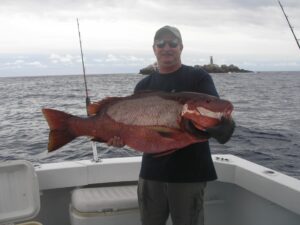 The May fishing this always spectacular here in Puerto Vallarta. As I stated earlier we do start to see a lot more bait in the bay and water temperatures along with really nice dark blue water. With this kind of conditions the fish will be here and we hopefully start seeing some clients after this coronavirus has been solved in the coming months.
I know everyone is anxious to give back to their Sports such as baseball, basketball, and of course, deep-sea fishing offshore here in beautiful Puerto Vallarta where the friendliest people in the world live.
For info on Nuevo Vallarta fishing check puertovallartas.com
Contact us for any doubt you may have about.
You can book your fishing trip here.
Hoping i'll see everyone on the water soon. Stay safe
Captain Pete and crew