Puerto Vallarta June fishing report is much better than the  May fishing report. We have started off excellent this month. Dorado, Marlin, and sailfish have realized the bait is here inside the bay and offshore in abundance. Last month was not good as we were restricted from the Coronavirus. Most of the restrictions have been replaced with guidelines.  All of our boats are conforming with the Mexican regulations and American required regulations for taking customers out deep-sea fishing.  Safety first and then a fun time fishing.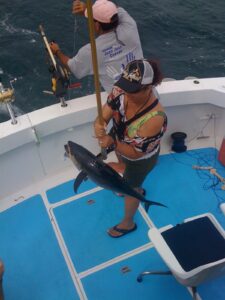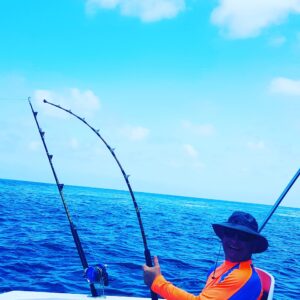 The inshore fishing has been hot for the month of June. There's been California Bonita, yellowtail, some Mahi -Mahi, and a few sailfish. A selfish action has been offshore for the most part. The offshore fishing is picking up a  steady pace. The tuna have been as close as 3 miles offshore which has helped save us on the run offshore. The sailfish and Striped Marlin are still here and very good numbers. And with the kind of bait that we've been seeing over the last few days, we'll start seeing really good numbers of the big black and blue marlin for the summertime fishing here in Puerto Vallarta Mexico. If you're looking for a fun time either ensure or assure be sure and give us a call or send us an email before coming down and will try to put you on the perfect boat with one of our great crews.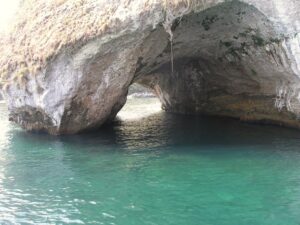 The fishing conditions have been great and the water has warmed up considerably. We're seeing bait everywhere along with these warm spots for fishing. Puerto Vallarta summertime fishing can't be beaten. We are so lucky to be here on the Pacific Ocean and being heart inside one of the largest bays in the world. So if you're looking for a great vacation to fish Puerto Vallarta is one spectacular place. It doesn't hurt that we have incredible restaurants, fantastic hotels, and all the activities to keep everyone in your family entertained while they're right here in Mexico.
Let us know how we can help male your vacation more enjoyable
Capt. Pete and crews
Please let us know how we can help for your next vacation. We're here to exceed all your expectations.
Pete and Crews