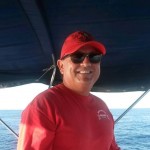 November 2019
Here are the fishing rates Puerto Vallarta
Come join us, you won't be disappointed!
Here are a few of the best performing  boats offered by Capt Peter Vines:
and remember we are located in Puerto Vallarta for over 35 years.  We are owner/ operaters.  Our
prices can not be beat. How can any website offer better prices than the owners.
Super Panga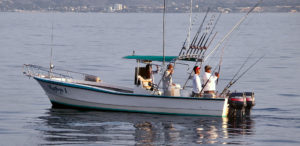 475
USD
included: water, ice, all bait/fishing gear, crew and fishing licenses
32 ft. Sport Fishing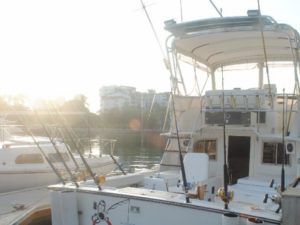 695
USD
included: water, ice, all bait/fishing gear, crew and fishing licenses
**For Dos Amigos 40 ft: 1/2 Day — Beers, sodas, water and fishing licenses / Full day — Includes fishing license, bait, all gold Penn gear, Avet fishing reels, water, cokes, beer, crew, and Capt. Pete. ( I do most of the trip but can't be on every one )   We also offer 10 hr. and 12 hr. trips upon request! This is for going after the big ones.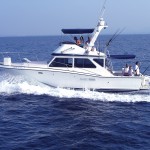 ** Only the larger boats offer sodas, water, and beer.  Please ask before booking **
The ultimate fishing trip Dos Amigos EL Morro, Corbetena and El Banco all in the same day: 1400 everything included
Maria Islands 1.5  trip: 3250
Maria Islands 2.5-day trip: 5575
**** Prices are for the boat not per person
Our Yacht Service in Puerto Vallarta
half day: 1500  USD
Full day: 5000  USD
call for more info 800 4306048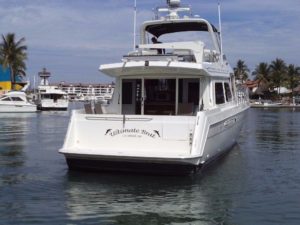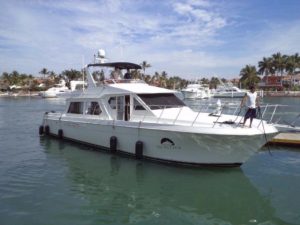 We are located in Marina Vallarta at:
Marina Los Palmas 11
local # 4 Marina Vallarta, Puerto Vallarta.
Tel local office 22 10920
cel 322 29 46240
Toll-Free from the United States and Canada: 800 430 6048
Charters leave from Marina Los Peines
To see more about fishing Nuevo Vallarta, Punta Mita fishing or Fishing in Sayulita check here http://www.puertovallartas.com
If you have problems dialing while in Vallarta to make a reservation  just ask your  hotel operator
Contact us via our contact page.
Don't be fooled by other websites that say they have the best price. Our prices are from the owners and can't be beaten. I've been here offering my charter services for over 30 years. A Lot of so-called Puerto Vallarta fishing sites you see here on the web are not even in Puerto Vallarta.
There are numerous boats listed in Vallarta that are not even here or don't have the boat name listed.
The biggest mistake you can make is picking the wrong boat and being out on the water with a crew you do not understand or like. Call us and ask questions I'm here to answer all your questions and concerns before the charter ever begins.
The 2nd biggest mistake you can make is thinking you will get a good deal at the hotel. WRONG !!!! some hotels charge up to 50 % to send clients to our boats, I don't work with these hotels.
The 3rd biggest mistake is buying a trip off the beach vendors. These guys push the charter boats that pay the most commission, not the best boats. Before you book try to talk to an owner or Capt and if we can help you out please feel free to call us with any questions that you might have. With this said there are a few good beach vendors on the beaches here in Puerto Vallarta and are good friends of mine.
The 4 th. the biggest mistake getting on a slow boat that will not even be able to get you outside the bay where the fish are most of the time (the big ones)
Good luck, Tight lines while you are here fishing in Puerto Vallarta
My toll-free number is 1-800-430-6048 and I can be reached most of the time except when I'm fishing really far offshore. If you miss me call in the evening and I'll answer all your questions.
Contact us at vallartafishing@hotmail.com
Dos Amigos ready to fish
if you cancel 2 weeks before the trip there is no refund
unless there's weather, family problem.
To see more about fishing Nuevo Vallarta, Punta Mita fishing or Fishing in Sayulita check here http://www.puertovallartas.com