The Puerto vallarta fishing has been off the charts.  Inside the bay and offshore.  The bite has been great for the 6 hrs. trips for families and the guys that want to go offshore hard core fishing here in Mexico.  The best fishing inside the bay has been for the Calafornia  bonita, Spanish mackerel , snapper, yellowtail and a few mahi mahi.  We had also had the pleasure of having the humpback whales along for all the trips.  The kids love seeing the whales but them we all do.  If you live in Houston Texas, Phoenix Arizona , or one of the other great places in the United States you don't get to see the huge mammals every day.  What a show they can put on.  This is a big plus when fishng here in Puerto Vallarta.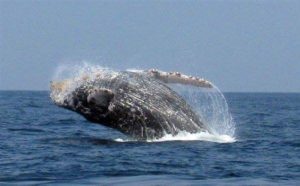 The offshore fishng is producing marlin, sailfish, and big mahi mahi.  These trips are best done early and should be at least 8 to 10 hrs. To ensure enough time to get the best fishing grounds.  Live bait is still hot and works well inshore and offshore.  The marlin are still hitting the lures ranging from black bart to just about any skipping bait you can think of.  The secret weapon is always the condom rig with a natural bait along with a lure on top.  We usually run 10 lines at a time and 4 of them will be condom rigs.  These are really great for marlin and sailfish.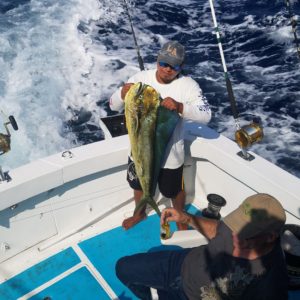 The Puerto Vallarta mahi mahi action is still hold strong.  The offshore is the best but some days we are catching them in the bay on our 6 hr. bay fishing trips.  The offshore is the best right now for the month of January. The best spots have been where the water is around 78 deg. and blue.  The bait movement is always a good sign of where the fish are going to be hanging around these fanstic fishng grounds here in Mexico.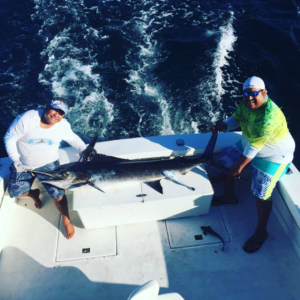 The Puerto Vallarta fishing is great and the weather is perfect.  Come down to Mexico and explore the fishng grounds with us on one of our coast guard approved fishing vessels.  We off super pangas for four people to 40 ft super sport fishing boat that will fit your needs.  Keep your line tight
Capt. Pete and Puerto Vallarta fishing crews