Puerto Vallarta fishing spring fishing has started off with a blast.  The fish are hanging around and I mean big fish like marlin.  The stripped marlin having been feeding all over the offshore fishing spots just to the north of us.  Some days we have had 10 to 15 hook ups. This is counting the sailfish, marlin, and dorados that the fleet has been catching.  The best trip are 8 to 10 hrs outside of the bay.  The best method has been pitch baits and skipping baits.  Last week we had 4 marlin on at the same time.  What a show and fun for everyone onboard.  Sure wish I would have had the gopro turned on for that one.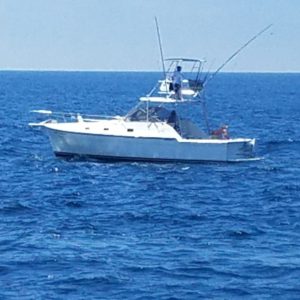 The bay fishing is still strong like the offshore fishing in Puerto Vallarta.  The best trips have been 6 hrs catching Spanish mackerel and Bonita for cooking or making cerchive.  The yellowtail have been so thick I lose count on how many hook ups we have having each bay.  Be sure and take plenty of live bait as you can hook these big fish four at a time as well.  They range from 5 to 30 lbs. and are one of the toughest fish out there for fun fishing action.  Pound for pound the best fish to catch.  We caught 15 of the fighters yesterday but released all of them.  You may want to take some back to hotel but if not it's best to release these great fish.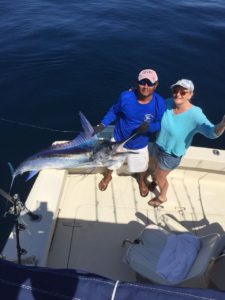 The Puerto Vallarta  whale watching is still off the charts.  There must be still 300 humpback whales here in Puerto Vallarta Mexico with their new calves.  These babies are 10 feet long and just love to play all day long but then who wouldn't ???  The whales are here for several months from November to past April every year and put on quite a show for us out on whale watching and also all of our Puerto Vallarta fishing charters.
The weather is perfect the fish are biting and the people here are some of  the most friendly in the world.  Come to Puerto Vallarta fishing charters and make some memories and new friends along the way
Tight lines
Capt. Pete and Super Crews
Tel: from U.S. and Cananda toll free 800 4306048
Off : 322 2210920
Tel : 22 10920
Cell 322 2946240
Rates and more info at https://travelvallarta.com